T3 West Midtown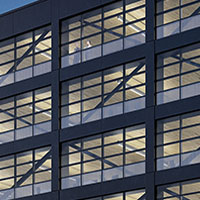 Introducing T3 West Midtown. A new generation of heavy timber building that redefines the standard for the modern creative office. The perfect place to build your company's future.
INDUSTRIAL SOUL.
INNOVATIVE OFFICE.
Industrial warehouses have a certain soul. Their wide-open spaces inspire collaboration, creativity, innovation. And they serve as ideal incubators of entrepreneurship. Welcome to T3 West Midtown. Harnessing the raw energy of industrial design – and complementing it perfectly with technology, style, amenities and renewability. Best of all, T3 locates your company at the crossroads of the thriving Midtown and burgeoning Westside districts. It's the best of all worlds in one amazingly attractive environment.
TIMBER STRENGTH.
TRUE SUSTAINABILITY.
Look around at the natural wood, glass and light that envelop T3 and it's impossible not to feel more connected – with your surroundings, your colleagues and your work. Built from heavy timber, T3 West Midtown is one of the most environmentally friendly and sustainable building types you'll find in a modern workplace. It's all sourced from managed forests that utilize certified sustainable forestry practices, which helps make LEED® certification a given.
AMENITIES THAT ATTRACT.
REWARDS THAT RETAIN.
T3 West Midtown takes the original loft environment and turns it up a notch. Spaces are designed for optimal collaboration. Common social areas abound, fostering a greater sense of camaraderie and community. A fully modern fitness facility keeps your people in work-life balance. Tenant-only balconies provide room for private pow-wows and celebratory asides. And your team and clients alike will relish the sights, sounds and tastes to be found on the gorgeous rooftop deck. Whatever it takes to help you recruit and retain the finest, T3 West Midtown will empower them to do their greatest work yet.
MORE DENSITY.
TRUE FLEXIBILITY.
T3 West Midtown is designed to accommodate a higher density of workers than the typical office building. This facilitates increased peer interaction while helping tenants reduce occupancy costs through a more efficient footprint.
View Floorplans
IDEAL LOCATION.
LANDMARK DECISION.
T3 West Midtown is conveniently located within Atlantic Station, a dynamic and highly walkable 24/7 dine-shop-live-work neighborhood. All the arts and cultural destinations of Midtown are just a short skip away. And it stands at the gateway to the city's resurgent Westside district – a hotbed for progressive restaurants, maker retail and much more. It's the most complete business lifestyle you'll find anywhere.
TRANSIT FRIENDLY.
IN EVERY WAY.
The new generation of talent is more mobile than ever. That's why our focus on transit is such a powerful advantage for your business. T3 West Midtown's prominent and convenient location within Atlantic Station provides a number of options – including a dedicated MARTA shuttle, bike lanes and easy access to I-75/I-85. And on site, we offer alternative transportation amenities like electronic charging for cars and abundant bike storage. More than any office space you could consider, T3 is born to move.